Creating a website using WordPress, a Content Management System is a straightforward process, thanks to its user-friendly interface and a vast ecosystem of themes and plugins. Below is a step-by-step guide to help you create a website using WordPress :
Step 1: Choose a Domain Name and Hosting Provider
Select a Domain Name: Choose a unique and memorable domain name for your website. This will be your web address (e.g., www.yourwebsite.com).
Choose a Hosting Provider: Select a reliable hosting provider that suits your needs. Popular options include Bluehost, SiteGround, and HostGator. Most hosting providers offer one-click WordPress installation.
Step 2: Install WordPress
One-Click Installation: If your hosting provider offers one-click WordPress installation, use this feature to set up WordPress on your domain. Follow the hosting provider's instructions for this process. You need to make note of administrator userid and password during the installation process.
Manual Installation: If needed, you can install WordPress manually by downloading the latest version from the official WordPress website and following the installation instructions.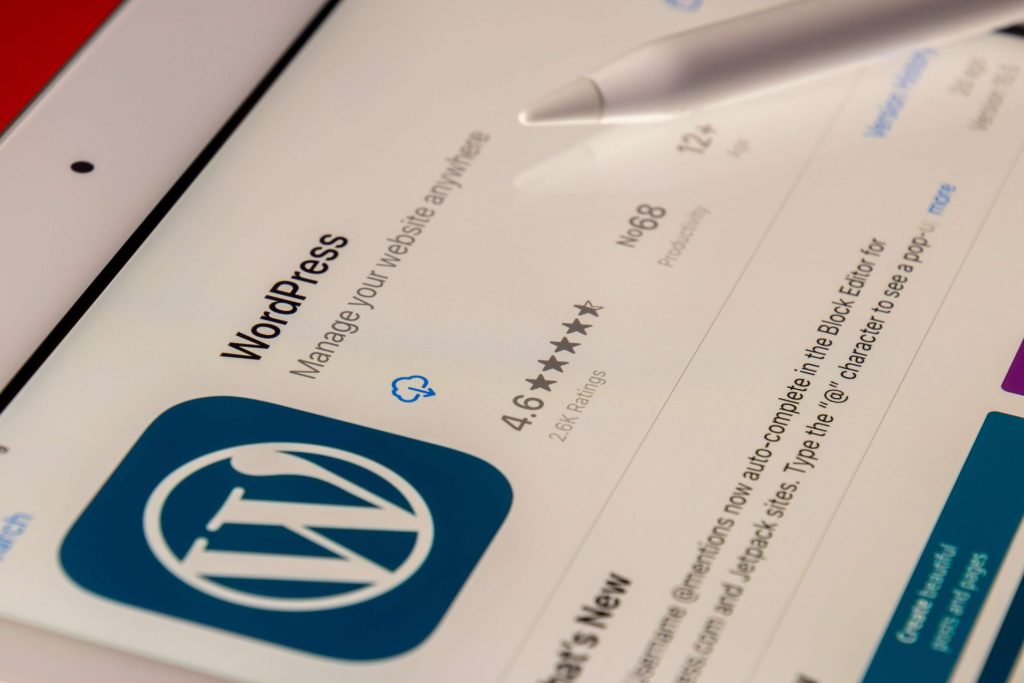 Step 3: Log into Your WordPress Dashboard
Access the Admin Panel: Once WordPress is installed, log in to your WordPress admin dashboard by visiting www.yourwebsite.com/wp-admin and entering the login credentials you created during the installation.
Step 4: Choose a WordPress Theme
Access the Themes Section: In the WordPress dashboard, go to "Appearance" and then "Themes."
Browse and Install a Theme: Browse the available themes or use the search feature to find a theme that suits your website's purpose. Click "Install" and then "Activate" to apply the theme.
Step 5: Customize Your Website
Access the Customizer: Navigate to "Appearance" and click on "Customize." Here, you can modify various aspects of your website, including the site title, tagline, colors, and layout.
Set Up Menus: Create and customize your website menus under "Appearance" and "Menus." You can add pages, categories, and custom links to your menu.
Step 6: Add Essential Plugins
Access the Plugins Section: In the WordPress dashboard, go to "Plugins" and then "Add New."
Search and Install Plugins: Install essential plugins like Yoast SEO for search engine optimization, Akismet for spam protection, and a caching plugin for performance. Use the search function to find and install plugins.
Step 7: Create Pages and Content
Add Pages: Under "Pages," create essential pages such as Home, About Us, Contact, and any other pages relevant to your website.
Add Content: Start adding content to your pages. Use the Gutenberg editor to create and format your text, add images, and embed multimedia.
Step 8: Set Up Widgets and Sidebars
Widgets: Customize your site's layout by adding widgets. In the Customizer, go to "Widgets" to add and arrange widgets in your sidebars and footer areas.
Step 9: Configure Settings
General Settings: Under "Settings," configure general settings such as site title, tagline, and time zone.
Permalink Structure: Set up your permalink structure under "Settings" > "Permalinks." Choose a structure that is SEO-friendly.
Step 10: Install a Security Plugin
Security Plugin: Enhance your website's security by installing a security plugin. Plugins like Wordfence or Sucuri Security can help protect your site from malicious attacks.
Step 11: Regularly Update Your Website
Update WordPress, Themes, and Plugins: Keep your website secure by regularly updating WordPress, your theme, and installed plugins. Updates often include bug fixes, improvements, and security patches.
Step 12: Launch Your Website
Remove Maintenance Mode: If your website was in maintenance mode during the setup, disable it to make your site accessible to the public.
Promote Your Website: Start promoting your website through social media, email newsletters, and other channels to drive traffic.
Congratulations! You've successfully built a website using WordPress. Keep exploring the platform's features, and don't hesitate to experiment with different themes and plugins to enhance your site's functionality and appearance.